GBS Associates™
A re-designed experience for all early-professional hires, being recruited to IBM's consulting business unit, Global Business Services.
The Scenario
In mid 2018, IBM's Vice President of HR inquired about making the new hire experience with in Global Business Services (GBS) up to par with the first year experience created by the design organization. Having worked on the revamped design education program, this project was of high interest to me, and put me in a position to lead the research and service design of this initially small project.
We were given five weeks to present a point of view on the downside's flaws and opportunities to the existing education programs within GBS. We dove into two parallel programs targeting different disciplines, both being advertised to students on campus and consisting of a program for their first early career professional experience.
Timeframe
November 2018 - December 2019
My Role
Our original team for the first point of view, was 3 people; one project manager and strategist, one content designer, and myself, leading research and service design.
I led and conducted all research used to develop our point of view, going on to secure funding for a full-time larger team, dedicated to designing and implementing the proposed program. As of April, 2019, we had a dedicated team of 6, across 2 locations.
Our on-going work consists of covering many angles, such as: research with our 10+ user groups; testing of each modular component (from branding to simulated career coaching sessions); creating new learning modules and deliver vehicles; changing internal processes regarding employee data and advancement; etc.
A view at some preliminary data collection maps - somewhere between a blueprint and a journey map!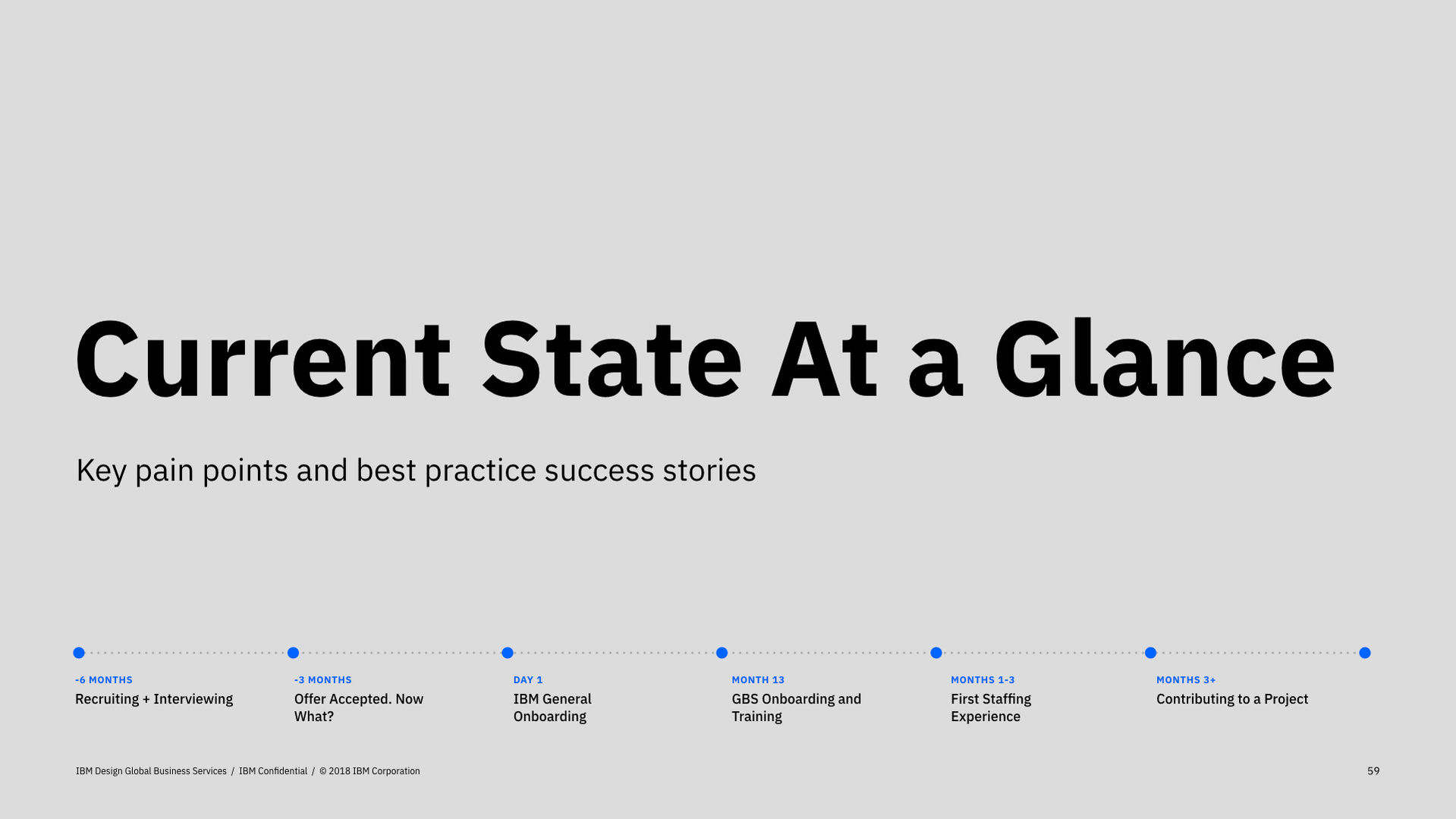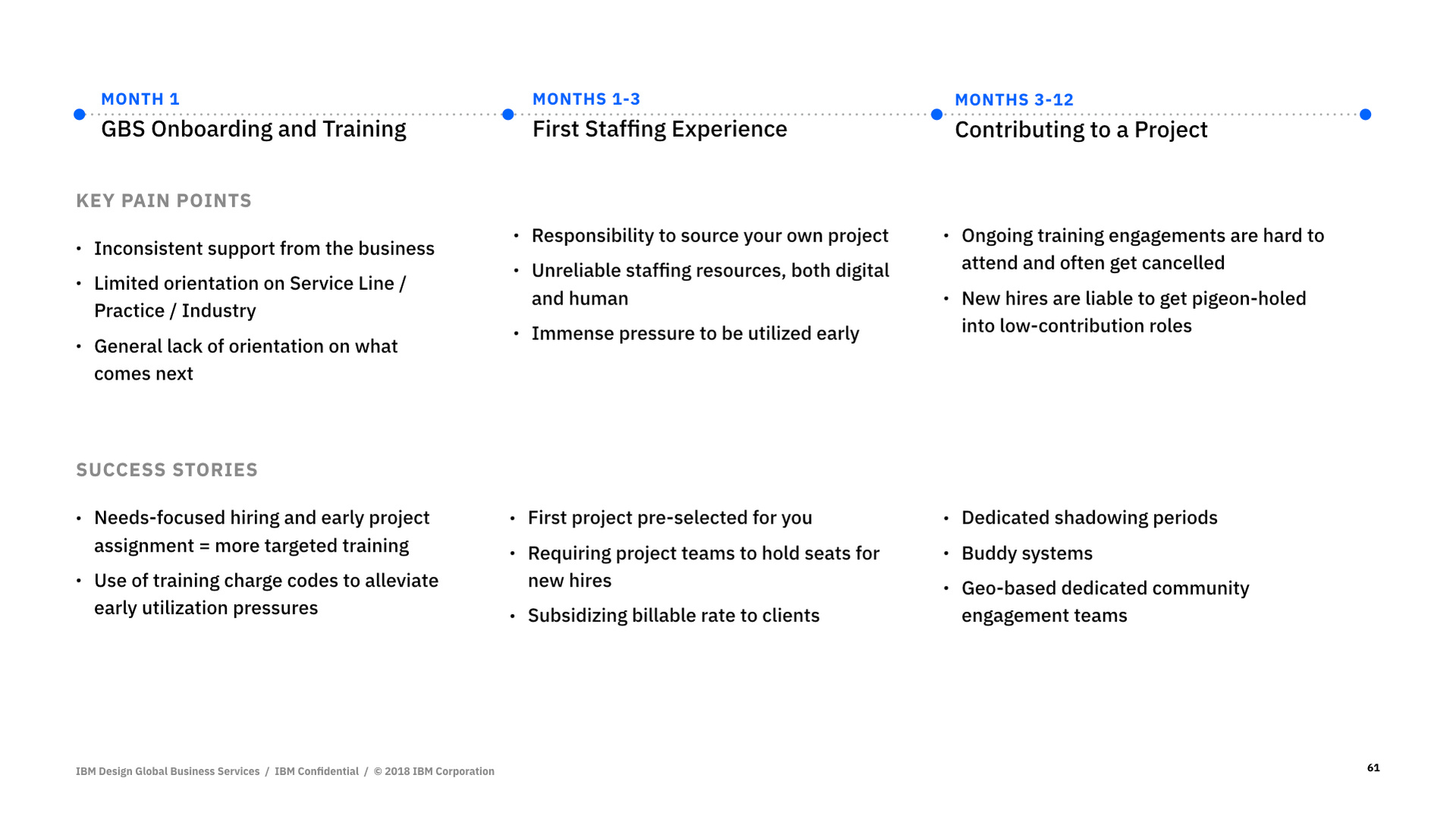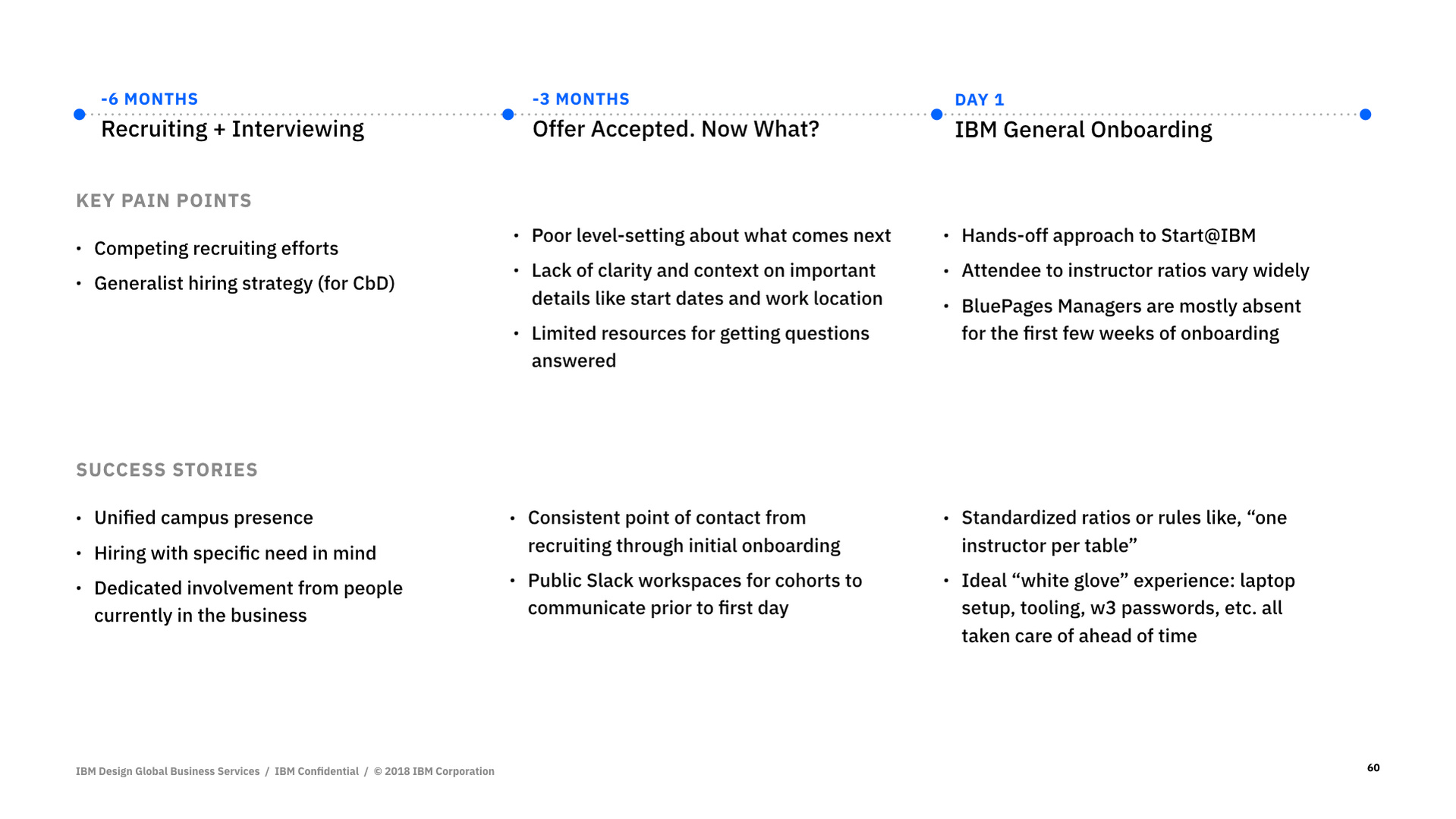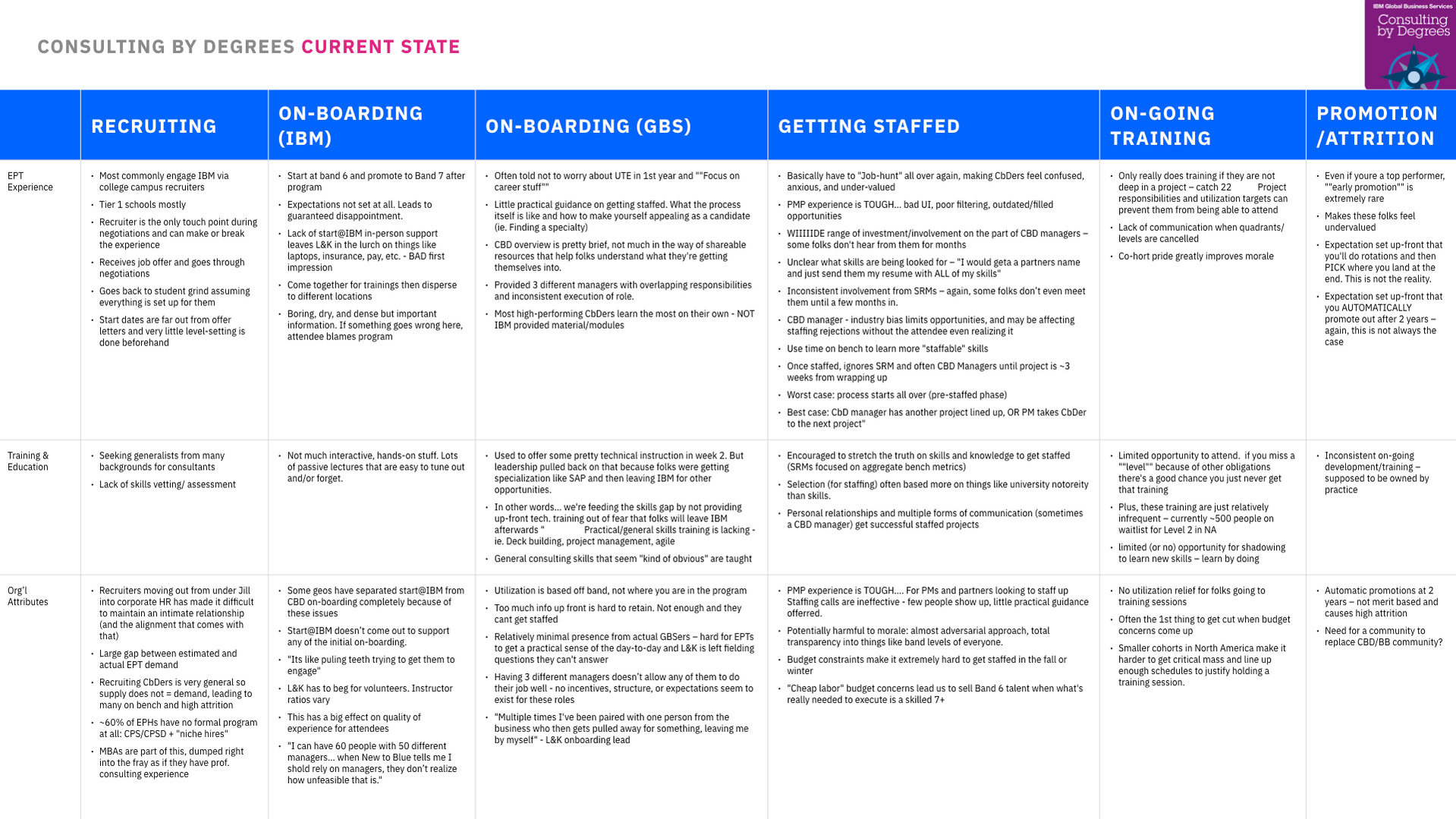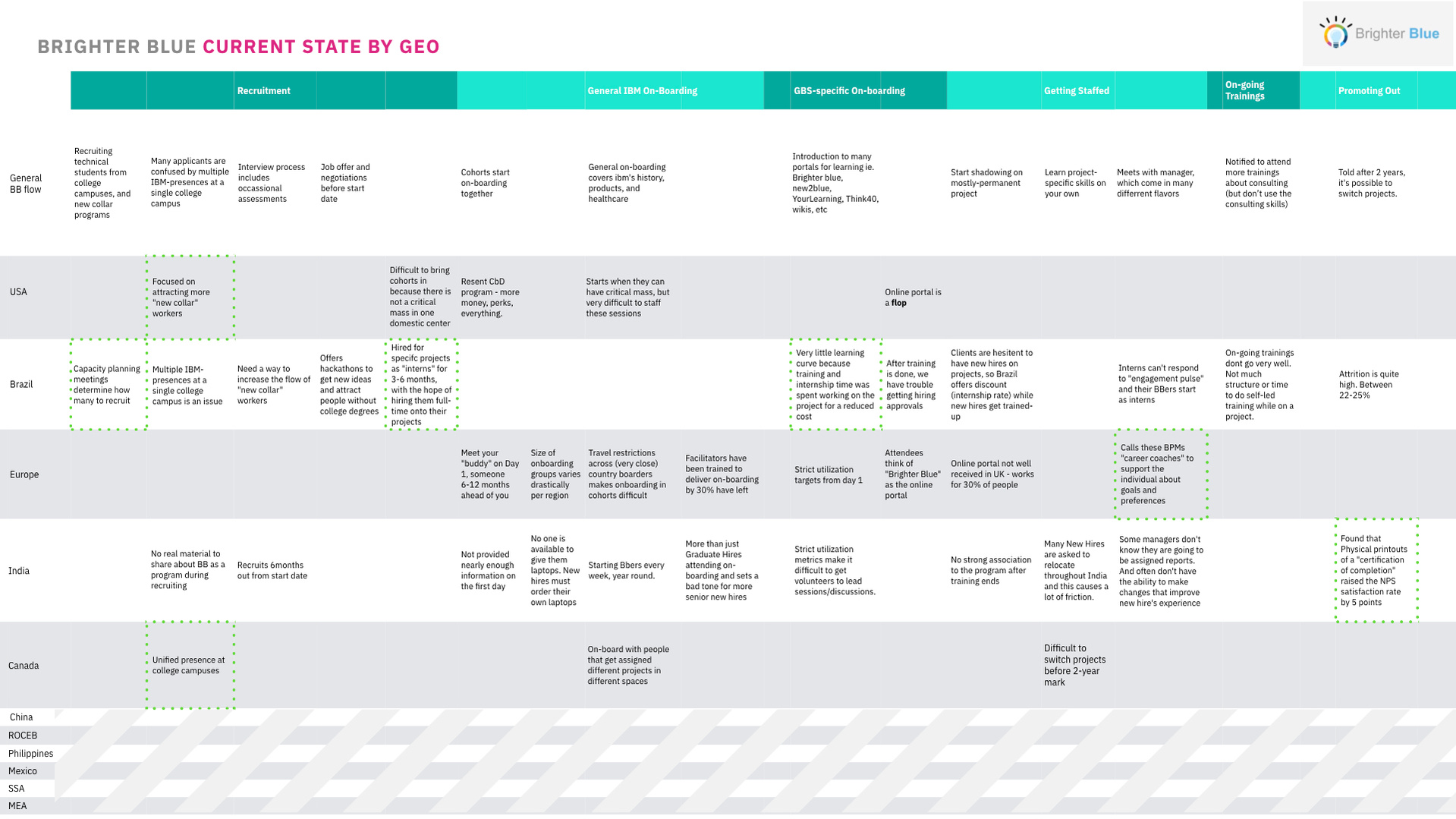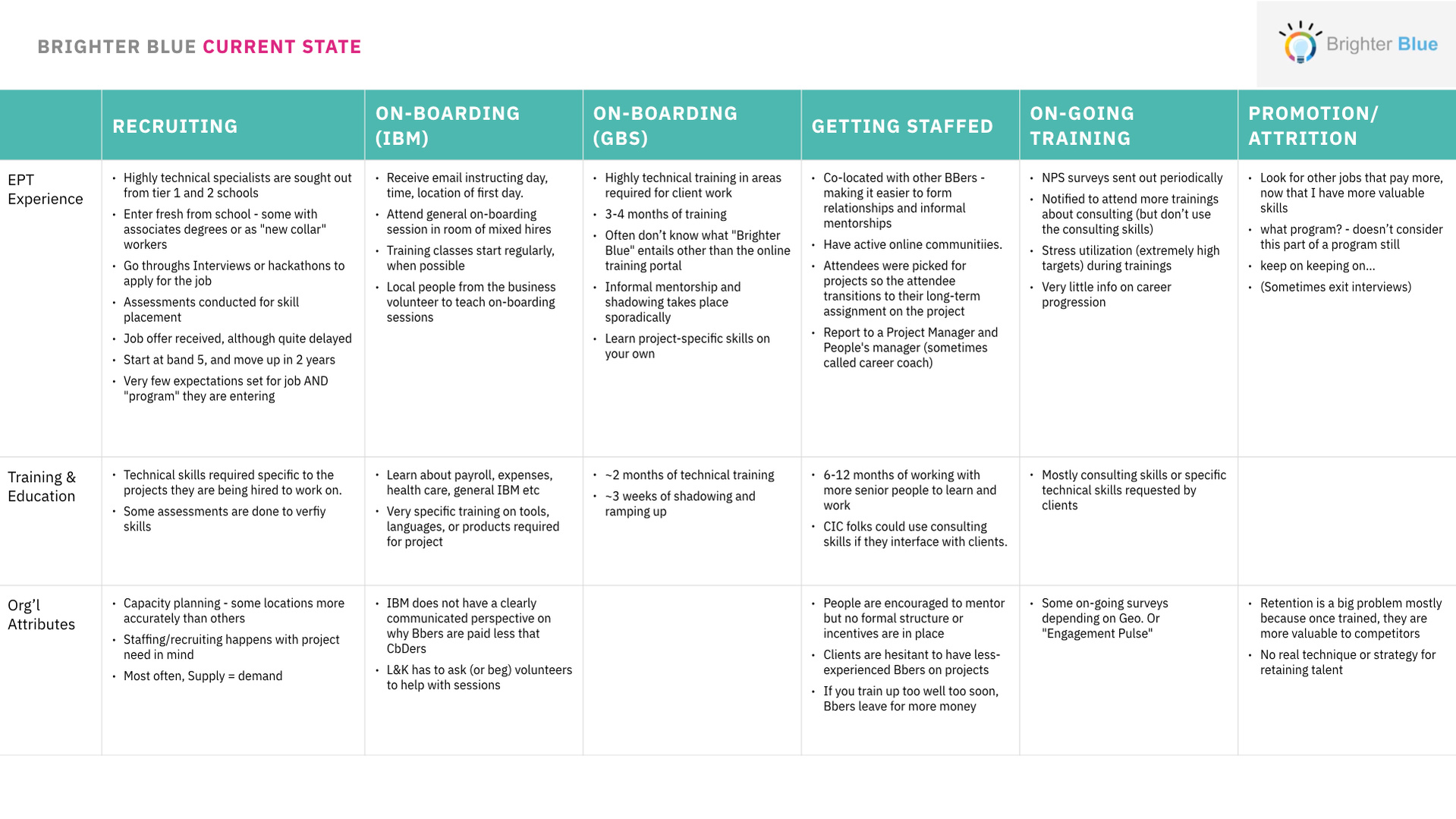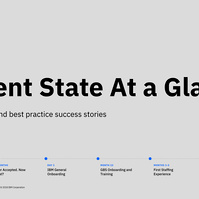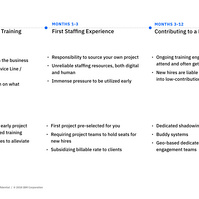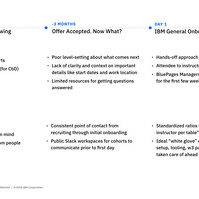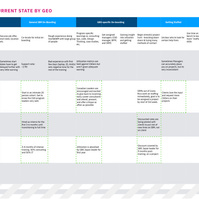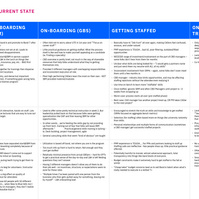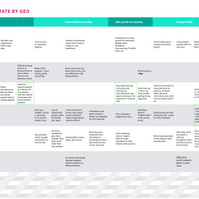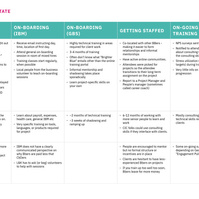 2021 Update!
As of August 2021, The GBS Associates program is a Gold award winner of the 2021 Brandon Hall Group Excellence in Talent Acquisition Awards!
We are very proud of the work we have done, and I personally am most proud of the difference I could make in the thousand of new hires between Q1 2020 and now.
Snaps for the all-women team!